Title: Red Queen
Author: Victoria Aveyard
Genre: Dystopian | YA | Sci-Fi | Fantasy
Series: Red Queen #1
Publisher: Harper Teen
Publication Date: 10 February 2015
Paperback: 383
Source: Purchased
Synopsis: Graceling meets The Selection in debut novelist Victoria Aveyard's sweeping tale of seventeen-year-old Mare, a common girl whose once-latent magical power draws her into the dangerous intrigue of the king's palace. Will her power save her or condemn her?
This is a world divided by blood – red or silver.
The Reds are commoners, ruled by a Silver elite in possession of god-like superpowers. And to Mare Barrow, a seventeen-year-old Red girl from the poverty-stricken Stilts, it seems like nothing will ever change.
That is, until she finds herself working in the Silver Palace. Here, surrounded by the people she hates the most, Mare discovers that, despite her red blood, she possesses a deadly power of her own. One that threatens to destroy the balance of power.
Fearful of Mare's potential, the Silvers hide her in plain view, declaring her a long-lost Silver princess, now engaged to a Silver prince. Despite knowing that one misstep would mean her death, Mare works silently to help the Red Guard, a militant resistance group, and bring down the Silver regime.
But this is a world of betrayal and lies, and Mare has entered a dangerous dance – Reds against Silvers, prince against prince, and Mare against her own heart…
Rating: ♚
"Graceling meets Selection".
My reaction: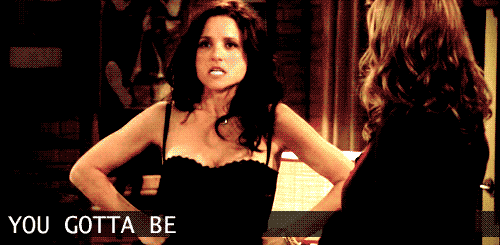 The marketing team clearly didn't read the book because Red Queen is definitely NOT "Graceling meets Selection". Try "X-Men meets Hunger Games".
The author created her own world, blending High Fantasy with Dystopian as genres. The result is PHENOMENAL.
Lots of reviewers complained that Red Queen is riddled with lots of YA Dystopian tropes, but frankly, I think Red Queen is THE BEST! Even with the tropes because Aveyard executed the story so perfectly.
It was pretty easy to be immersed in the story. The writing literally pulls you in. Everything flowed smoothly, and the narrative was clear. No confusion whatsoever.
Narrative and writing aside. Let's talk about the characters.
The MC, Mare is AWESOME. She's a badass, fearless heroine and fiercely protective of people whom she cares deeply. Mare is a firm believer in equality between the Silvers and the Reds, and that's what I love about her.
She isn't arrogant. Well, alright, she's. A little. But I can live with that. Another flaw Mare has: dive-bombing into problems without thinking sometimes  most of the time. And her reckless problem-solving methods affected those around her. I don't exactly like the way she tackles problems. Maybe that's because I would sit down think through the problem first whereas Mare would charge right at it.
Mare is not portrayed as perfect, which is what is likable about her.
Mare's first love interest, Cain, is… I don't exactly like him. He's the typical cool and calm prince whose duty always comes before everything else. That, I don't like. However, what I did like about him is that he was always there for Mare, supporting her, unlike Maven.
Speaking of Maven, he's technically Mare's second love interest. And, (*SPOILERS*) he happens to be the betrayer.
*GASP*
I did NOT see that coming.
Aveyard really knows how to pull the rug off your feet when you least expect her to. I was so surprised by Maven's betrayal that I actually reread the entire page thrice, to ensure that, you know, my eyes aren't playing tricks on me.
After I knew of Maven's betrayal, I couldn't help but compare him with Hans from Frozen. 
What I was really happy about was that there wasn't any love triangle (YAY!). Instead, there was a sort-of love square, if you count Evangelina in.
Evangelina is this mean and (technically) a co-villain. I thought of her as Maven's Villain Assistant, though she didn't show any affection for him. I've to admit, she's the typical mean-and-vain-girl-high-school-bully. Not that I really care because Evangelina made me hate her.
Then we've the Queen, who is Cain's stepmother and Maven's biological mother. She's another cliche character; the one who hides a totally wicked personality under the calm and collected woman. Think of her as the Evil Queen from Snow White and the Huntsman. Still, I like her and completely understood why she decided to betray her husband, the king.
The characters were well-developed and each has their own unique personality. So that's 5 out of 5 stars for character development!
*scans what I've written so far*
I haven't talk about the world-building yet so here it is.
For the world building, I wouldn't give it 5 out of 5 because I've seen this sort of world before in other novels. Corrupted government, poverty-stricken citizens, rebellions against the government…
Red Queen is set in a dystopian world, though there's a historical fiction feel to it. Not original, as mentioned above, so that's 3 stars out of 5 for world building.
Overall, Red Queen is a well-written YA novel with in-depth characters, a rather cliche but awesome plot filled with lots of twists and smooth narrative.
The next book in the Red Queen trilogy, Silver Sword, is coming out next year in February.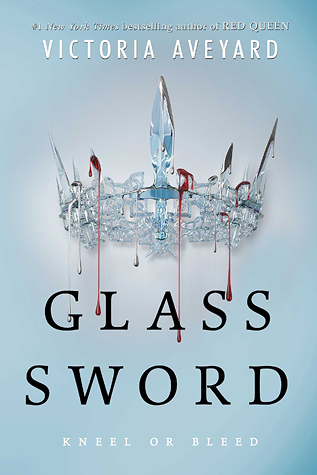 So who do I need to bribe for this book? I NEED IT.